The Ankara Hotel, which is located in the same complex with the high speed railway terminal and shopping mall constructed by Cengiz Holding, Limak Holding and Kolin İnşaat partnership, is located in the heart of the highways surrounding the city. Your new discovery point in Ankara, The Ankara Hotel offers an unrestricted shopping pleasure with the newest shopping mall within the complex, and provides great advantages for you with its proximity to the industrial zones.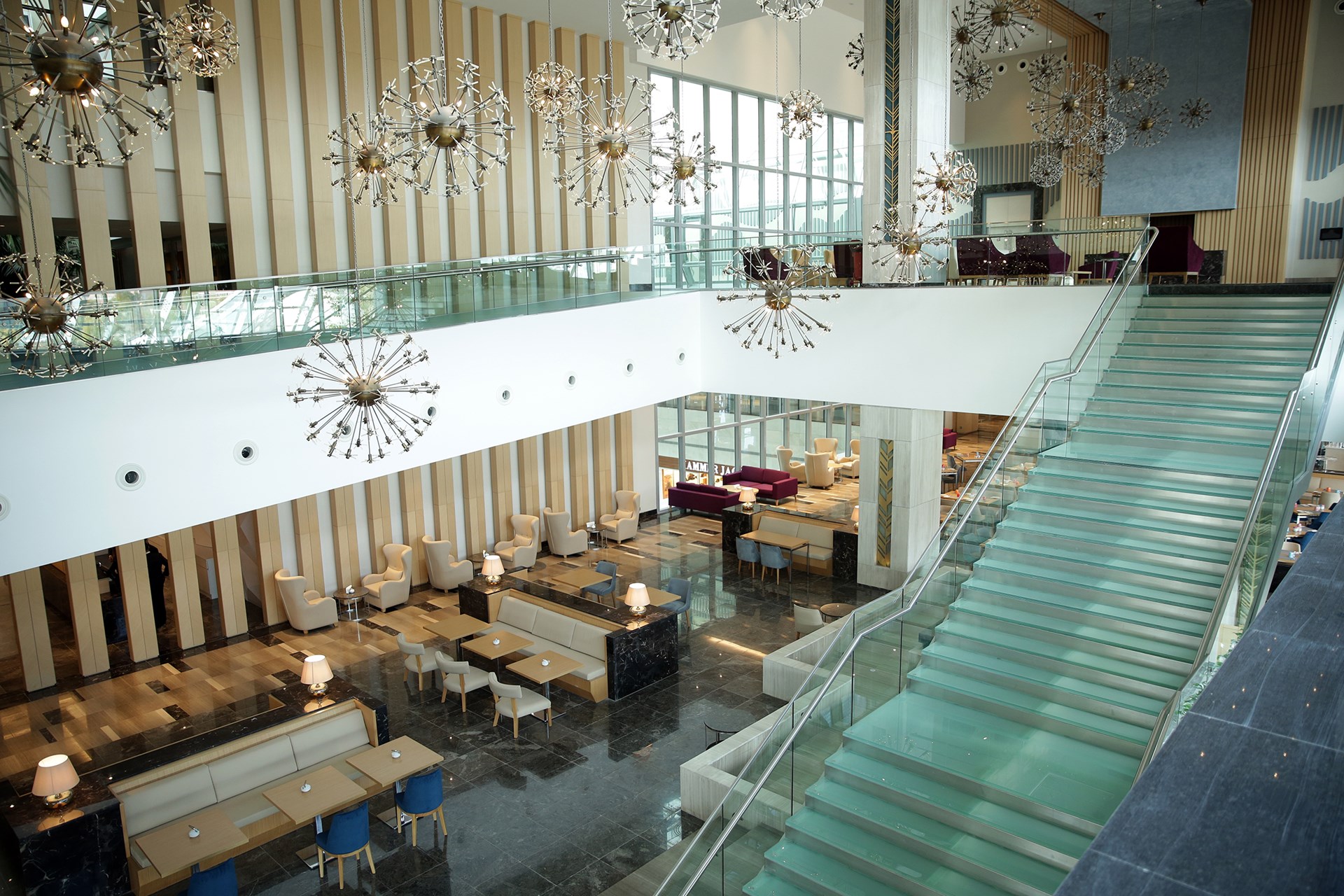 The Ankara Hotel brings the traditional bazaar culture together with the new shopping trends with its gorgeous location at the New Ankara Railroad Terminal, with its modern design at the world standards located in the most important cross-section of the city. The best restaurants and pubs of the world are offered to you. Our team is ready to present a unique and personalized service for our guests. With its excellent location, all the values of Ankara are taken to the highest level.
Wide and light-well rooms...
In the rooms, well designed details and a wide space to enhance your stay comfort are waiting for you. The relaxing blue and green colored decoration in the rooms will remind you of tranquility. The widest rooms of the city with an area of approximately 45 square meters will take you to joyful and unforgettable moments in company with Atrium or the city landview.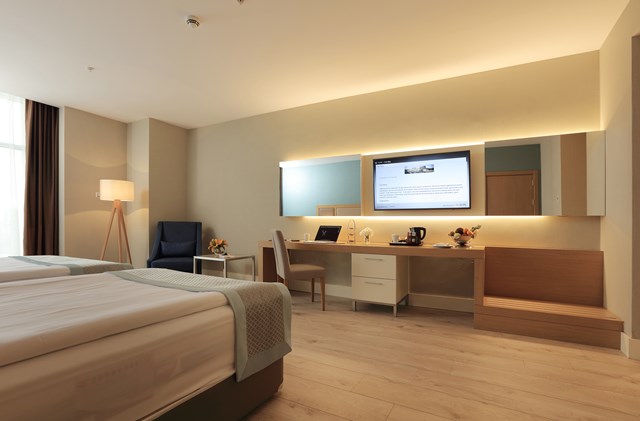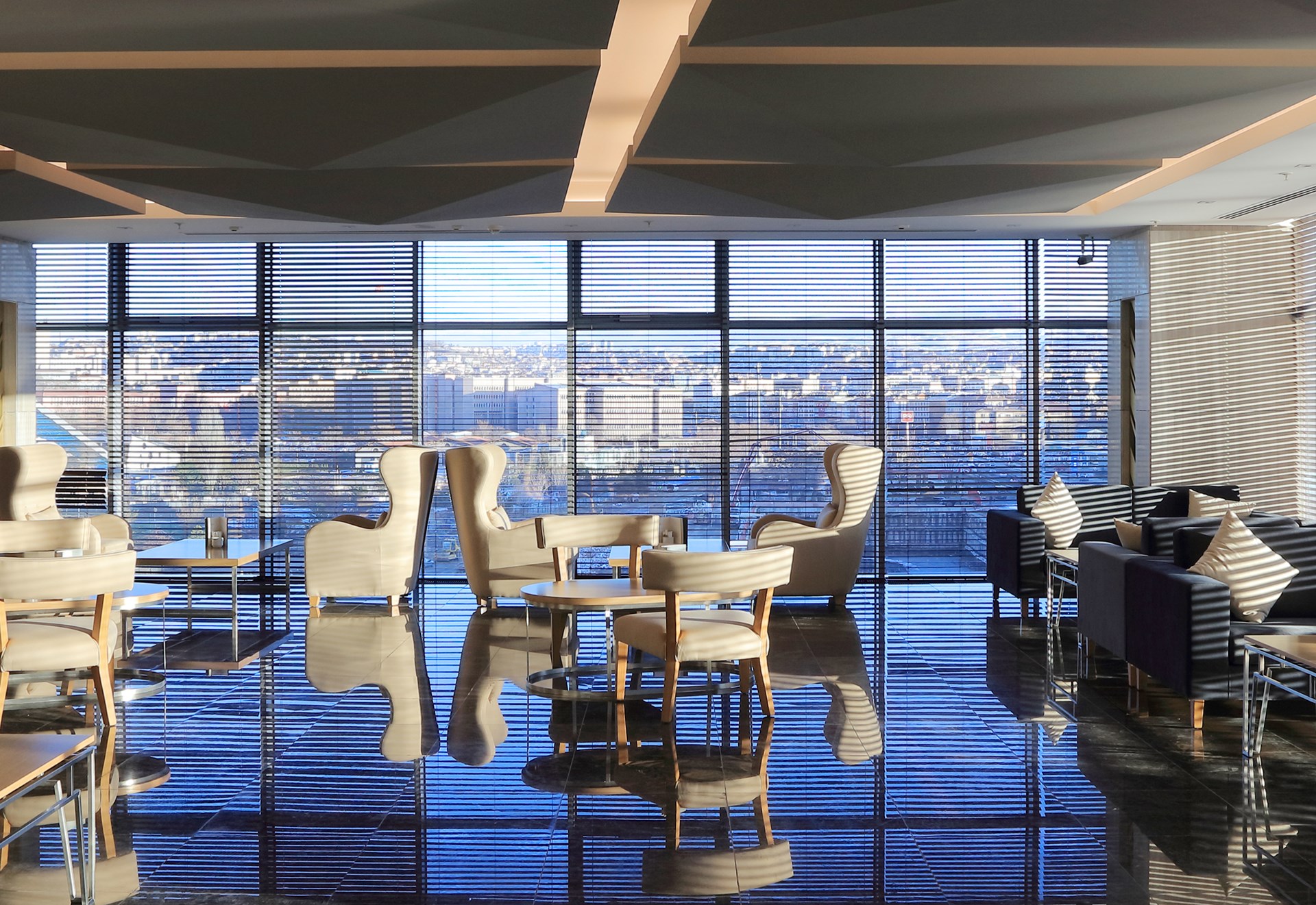 SERVICES
Laundry
When you re away from your home,we provide you to the comfort of your home with our laundry service during your long term journeys.
Room Service
We are offering to you unique tastes at your rooms on 7/24 basis.
You can kindly dial 7405 for this service.
Shuttle Service
We provide you to  bidirectional airport transportation in a timely manner.
For booking or for getting more information, you can contact our front office department via:
Phone: 0312 508 10 10
Business Center
Business Center is open 24 hours a day.Computer and printer services are offered at the "Business Center" which is at the lobby floor.
THE ANKARA HOTEL LOCATION?